What is Restorative Dentistry?
According to WebMD, restorative dentistry is defined as:
Tooth restorations are the various ways your dentist can replace missing teeth or repair missing parts of the tooth structure. Tooth structure can be missing due to decay, deterioration of a previously placed restoration, or fracture of a tooth.
I have a simple definition of restorative dentistry and it's this:
Restorative dentistry allows us to turn back the clock and give you the smile you once had, more often with much improved function and appearance.  There are a variety of options that we specialize in at my Dallas dental office, including:
Natural Looking – Tooth Colored Fillings
Tooth colored fillings can be used to replace of extensive amalgam (metal) or composite fillings. The enamel-like material looks and feels more like your real teeth and helps restore teeth to their original strength. Because it is metal free, it has a more natural look and feel, and  can help preserve healthy, natural tooth structure. As with most fillings, replacement fillings can be completed within one visit.
 CEREC Dental Crowns (Same Day Crowns)
We know your time is valuable. That's why we've invested in CEREC digital technology that allows for a faster experience when you need crowns or large fillings.  CEREC is a revolutionary way to restore damaged teeth in a single visit. With the options to create simple fillings to full crowns to veneers, CEREC delivers the results you need right here in our office, usually within a single appointment. Making your teeth beautiful, and stronger than before.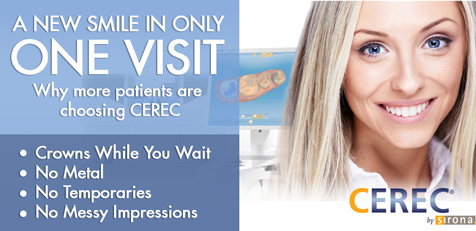 Hear more from our patients about how CEREC same day crowns has changed their dental experience.  See our patient testimonials.
Dental Bridges and Dentures
Dental bridges can help you achieve a natural looking smile after losing one or more teeth. Traditional dental bridges consist of a porcelain replacement tooth and two porcelain crowns. To keep the replacement tooth firmly in place, the two porcelain crowns are placed over the teeth directly adjoining the space where the replacement tooth will be placed. After the crowns are in place, the porcelain replacement tooth is set in its proper location and attached to – or "bridged" between – each of the crowns.
In addition to traditional dental bridges, we also offer implant-supported dental bridges. This type of bridge is supported by dental implants, which have been placed surgically within the jaw. Implant-supported dental bridges are much stronger than traditional bridges. They are permanent and left in all day and night.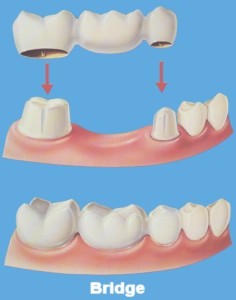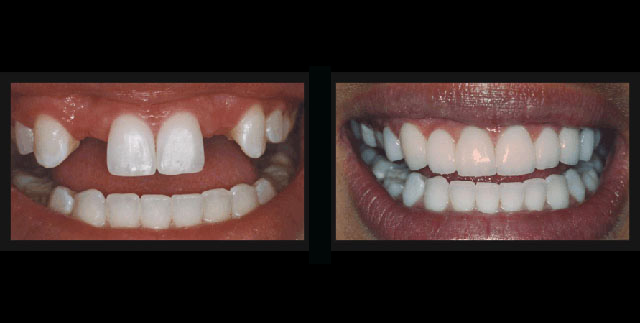 Dental Implants
For many generations, removable dentures and fixed bridges were the only options for replacing teeth lost as a result decay, injury or gum disease. Dental implants offer a more comfortable and natural looking alternative. With dental implants, you can go about your life without having to pay any more consideration to your dental implant or implants than you would your natural teeth. Dental implants do not irritate the gums nor interfere with chewing, taste or speech. Unlike removable dentures, dental implants allow you to chew any and all types of foods.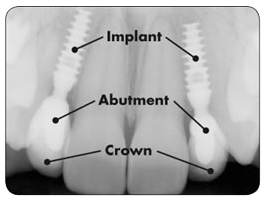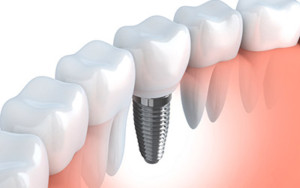 Every patient of ours has their own unique individual goals.  As a dentist, my main priority is getting you to your dental goals in the most comfortable way possible. We have many options, including new technologies that dramatically change the patient experience~for the better.  Maybe you've never experienced a modern approach with your past or current dentist, and we'd love to show you the variety of treatment options we have available.
Contact us today by calling 214-268-1121 or Book An Appointment to explore a variety of restorative dental options with Dr. Potts.