Modern dental technology for the best patient experience in Dallas.
There is a constant and intense push within my Highland Park dental practice create better methods for treating patient's oral health care needs. Our dental patients really love the elevated modern restorative & cosmetic dentistry experience, it's a drastic change from their traditional dental experiences of the past.
As a dentist, I believe the patient experience trumps all. The dental technologies I've incorporated into my practice range from same day dental crowns (Cerec) to digital radiographs that require a small fraction of exposure as compared to traditional dental x-rays.
Combining the latest high-tech dental equipment, where the degree of accuracy is top-notch, with a comfortable and relaxing feel, is part of my commitment to provide you with a different experience that is professional, painless and easy.
Innovative In-house Dental Technology offered by Dallas dentist Kevin J. Potts DDS.
One visit dental crown restorations by Cerec.
Beautiful teeth restorations without the messy impressions.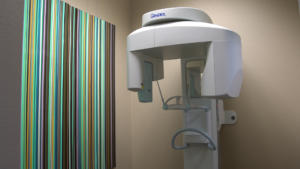 Digital Dental X-Rays, Oral Scans & Real Time Photography.
More comfort, minimal radiation, clear direction.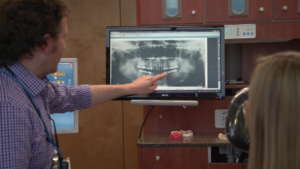 Live digital scanning & immediate visuals help our patients make clear choices for treatment options.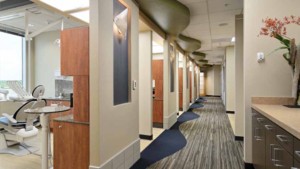 Modern art and design meets Dentistry. Comfort you can see and feel.